Hardwood swimming pond deck
When you make furniture in wood, making a hardwood deck can't be too hard. Right?​
---
As one does, I drew everything in SketchUp first. We opted for 145 mm wide Bangkirai boards, flat side up. The deck wraps around the end of our swimming pond.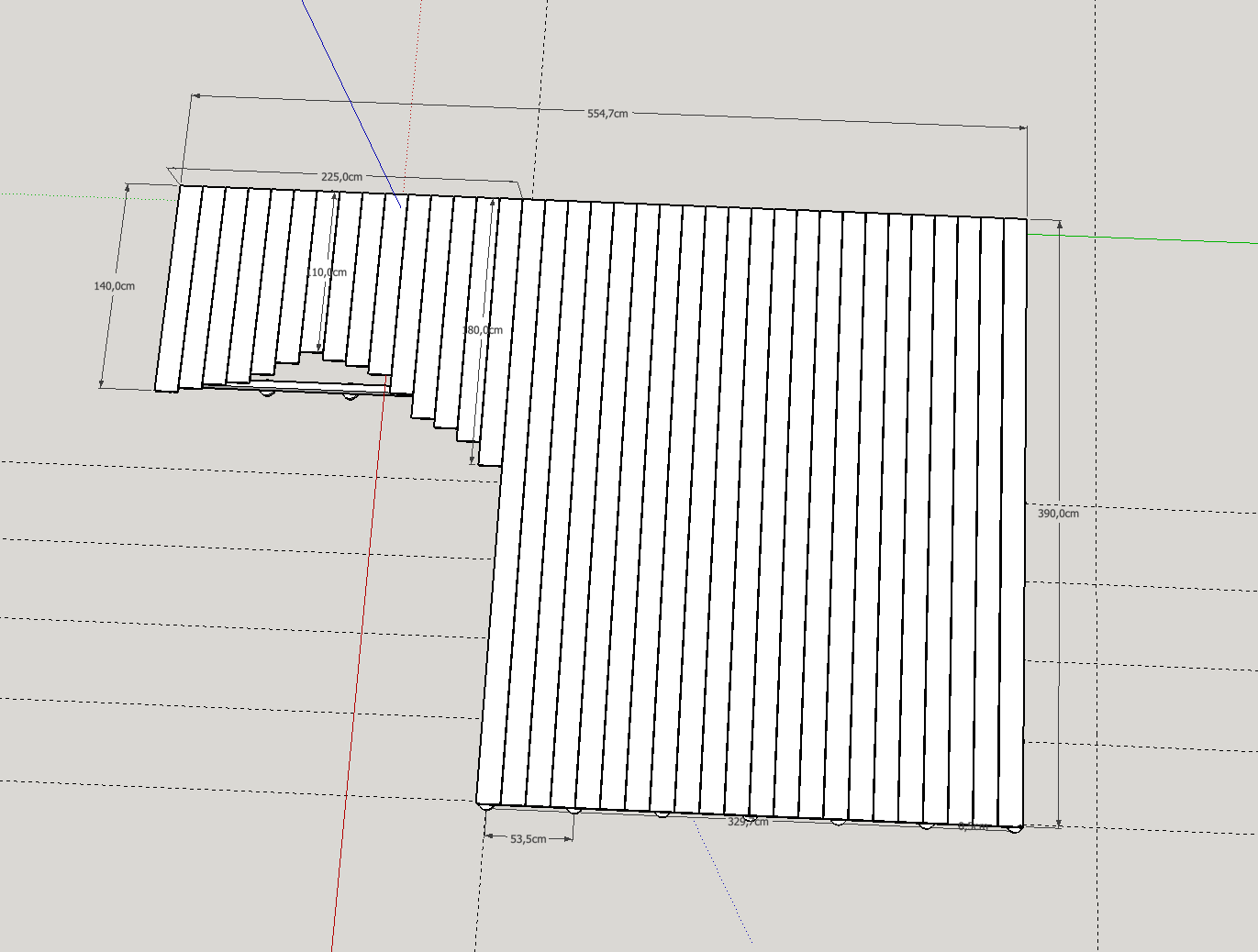 We dug out the area, installed a landscape fabric and started building the frame.