Finished the base for the coffee table (and already working on a second, more sturdier version of the base).​
Made tapered legs with a nice roundover on one side.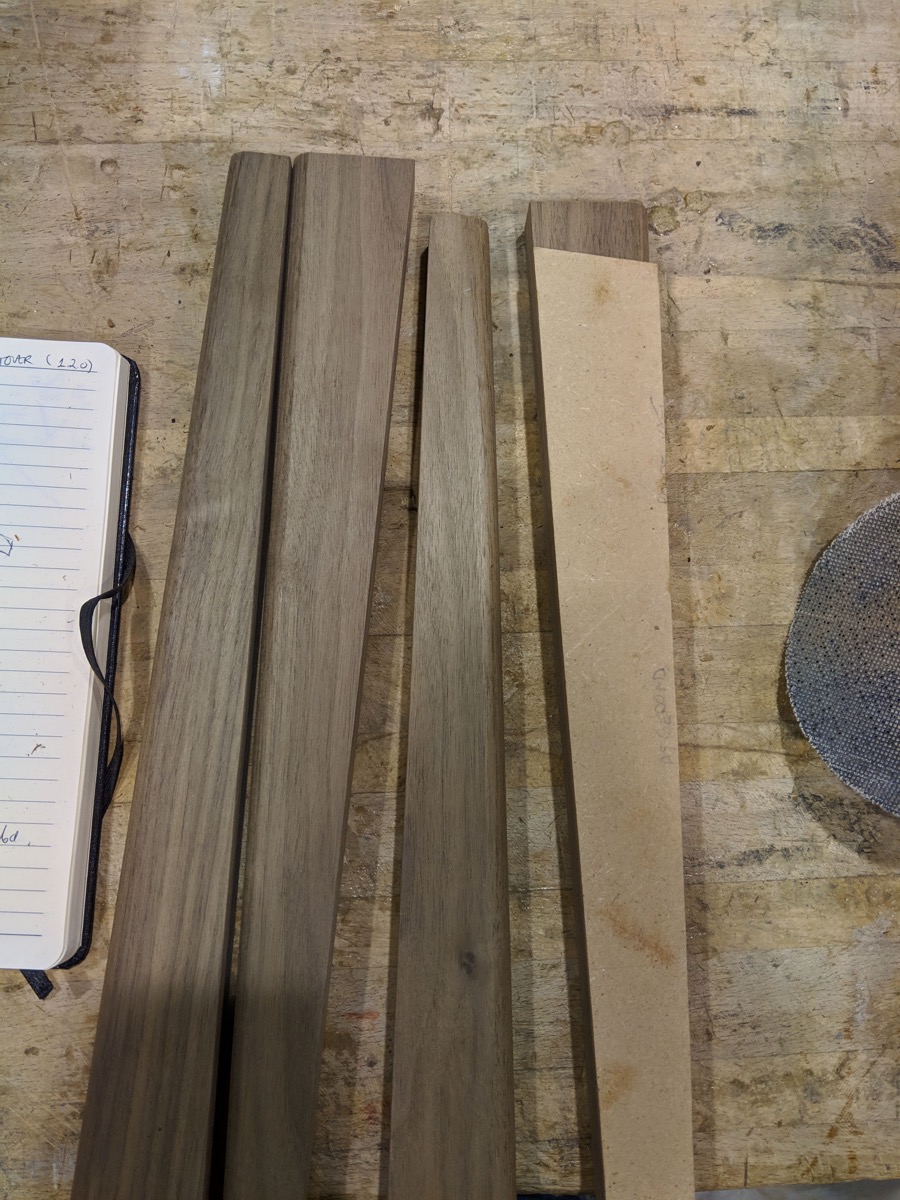 Used a half-lap joint to join the two rails.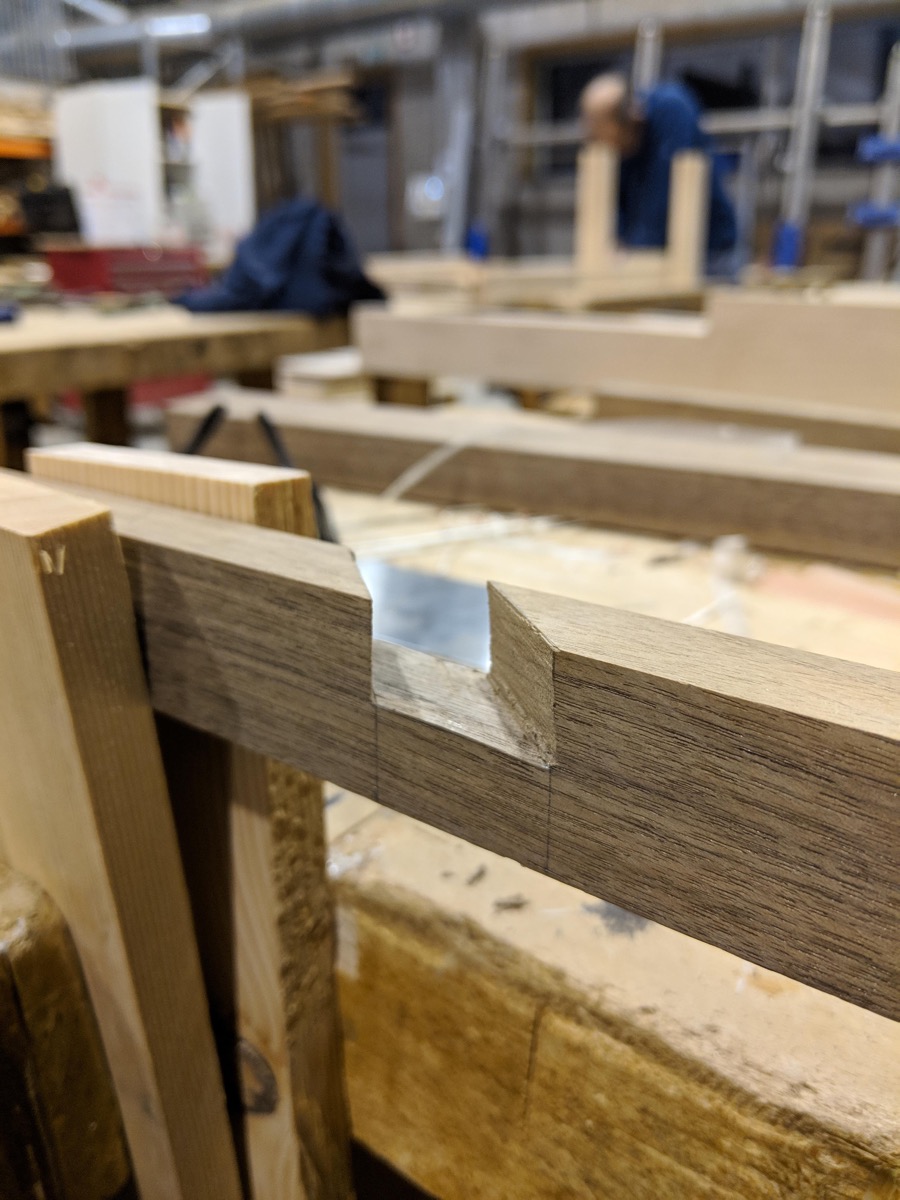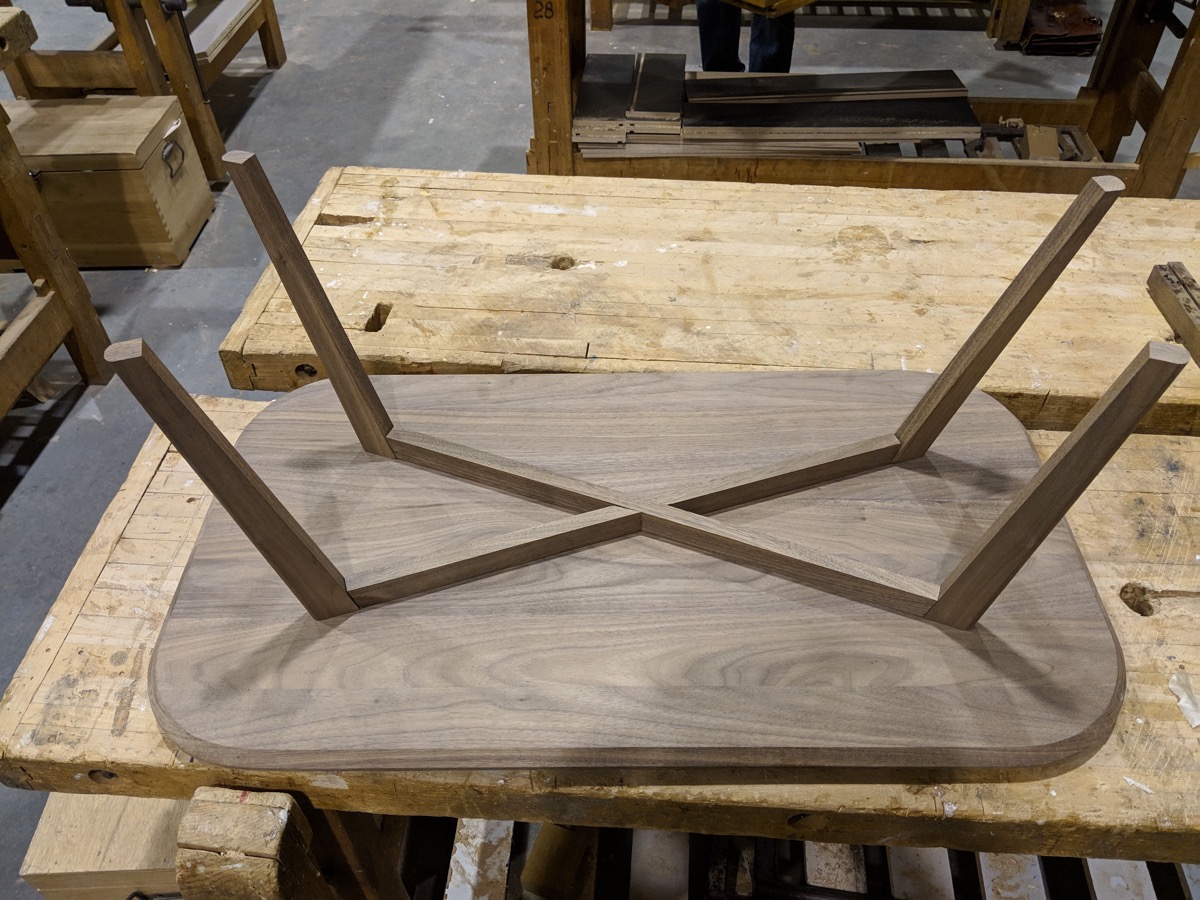 Added two stretchers and also additional shorter rails.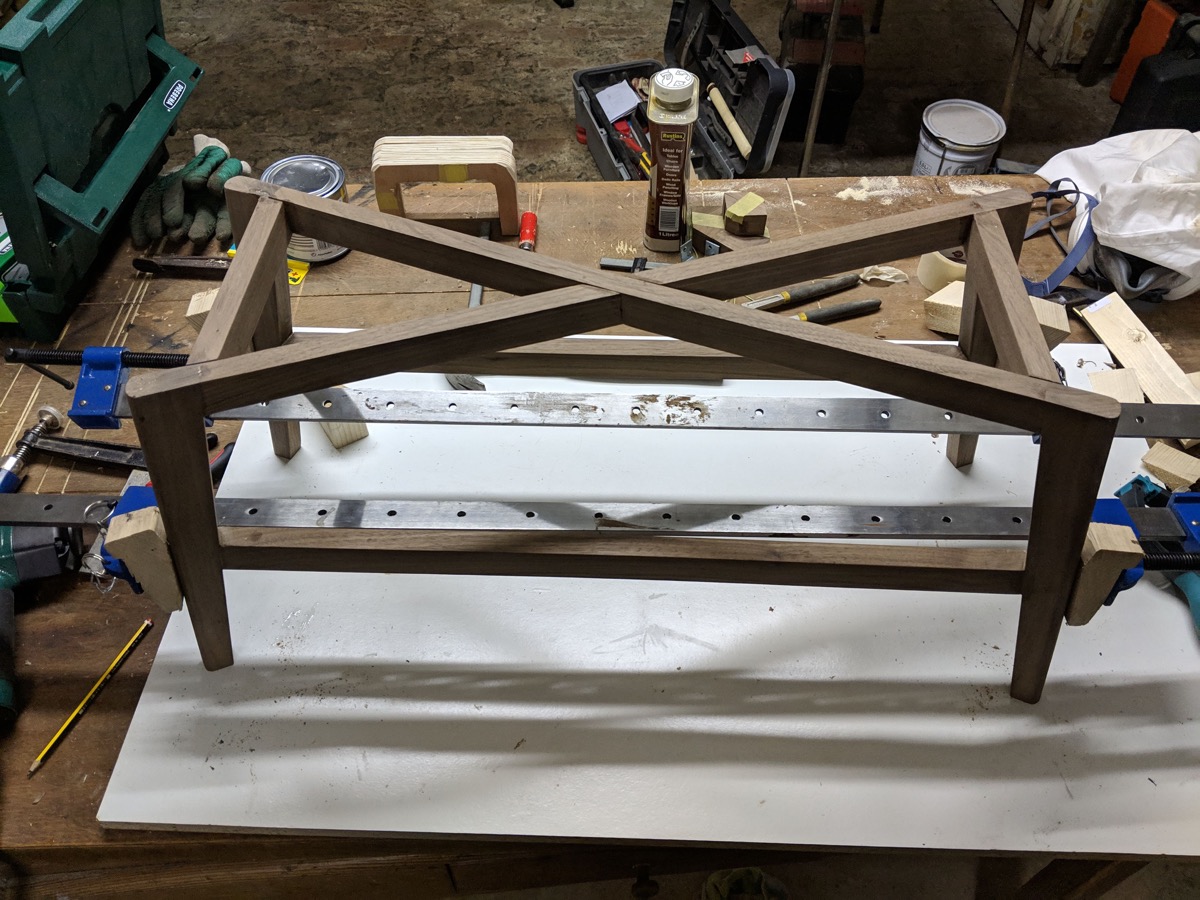 Slapped on a few coats of Danish oil and some varnish.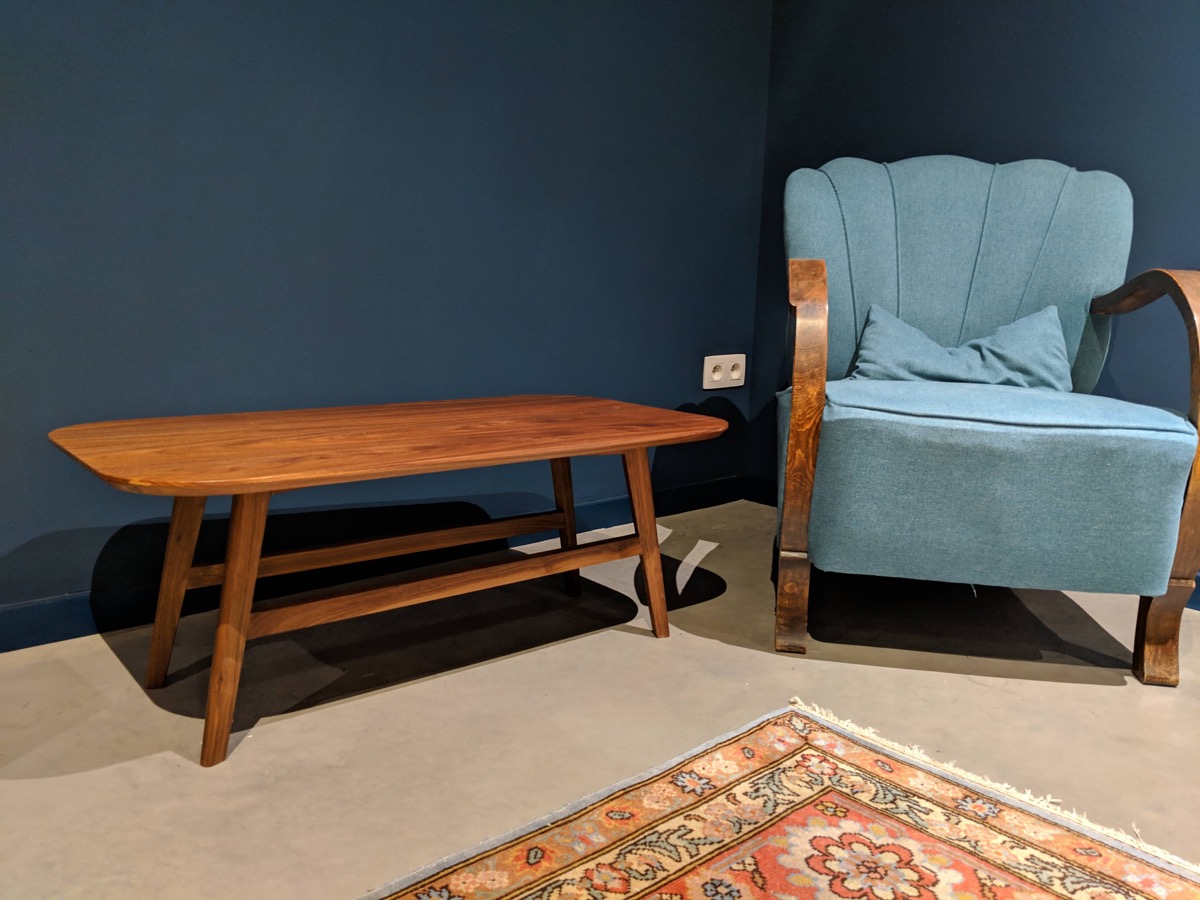 Thinking of retrofitting some wooden rods (maybe using spring loaded pins) or leather strips to make a bottom shelf to put books or newspapers on.