Simple mirror cabinet from reclaimed melamine faced particle boards.​​ Joined with biscuits.
First tried to resaw melamine particle boards from IKEA and edge band them again but because these boards are not perfectly flat, that is damn near impossible. Even with the big edge banding machine in the class shop.
Found another board of better quality in my scrap pile and used that.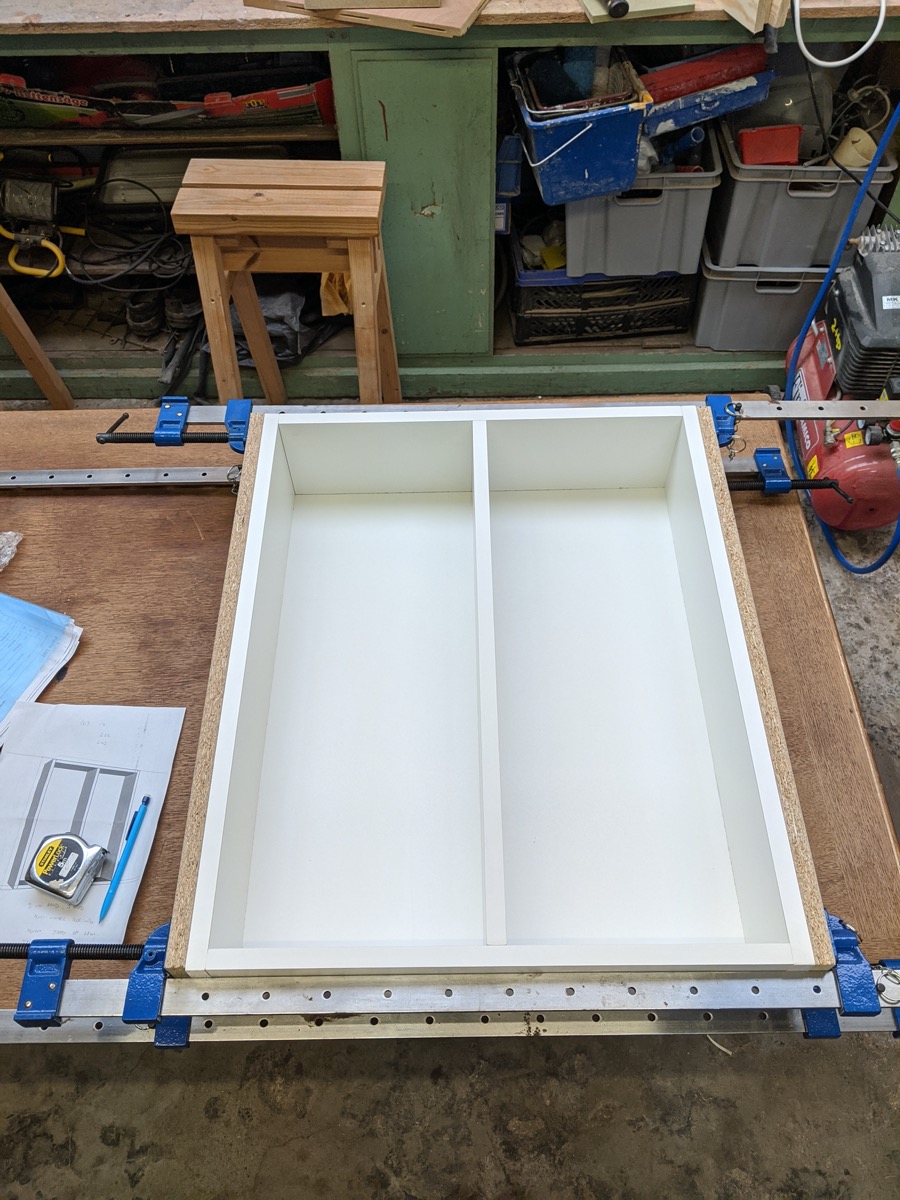 Ordered the mirrors and glass shelves from a local glass dealer.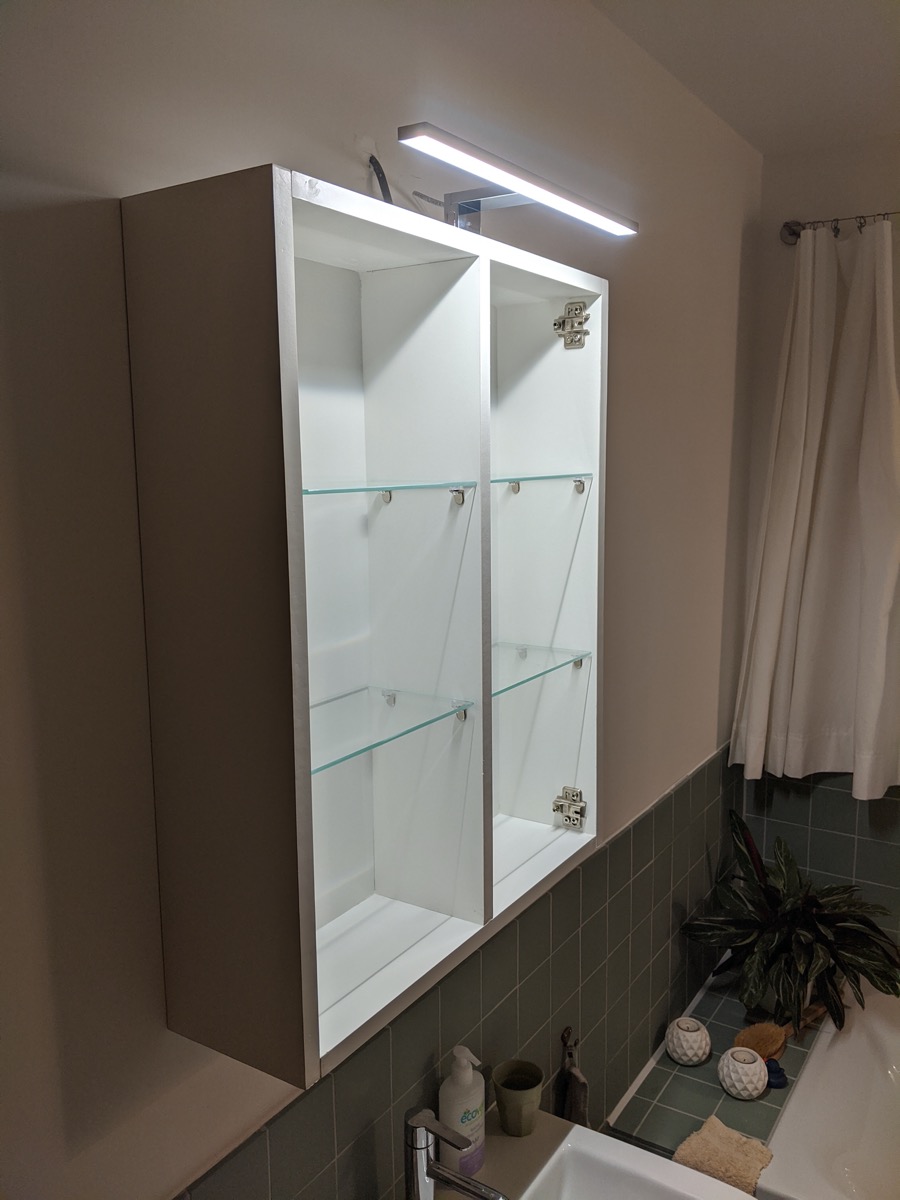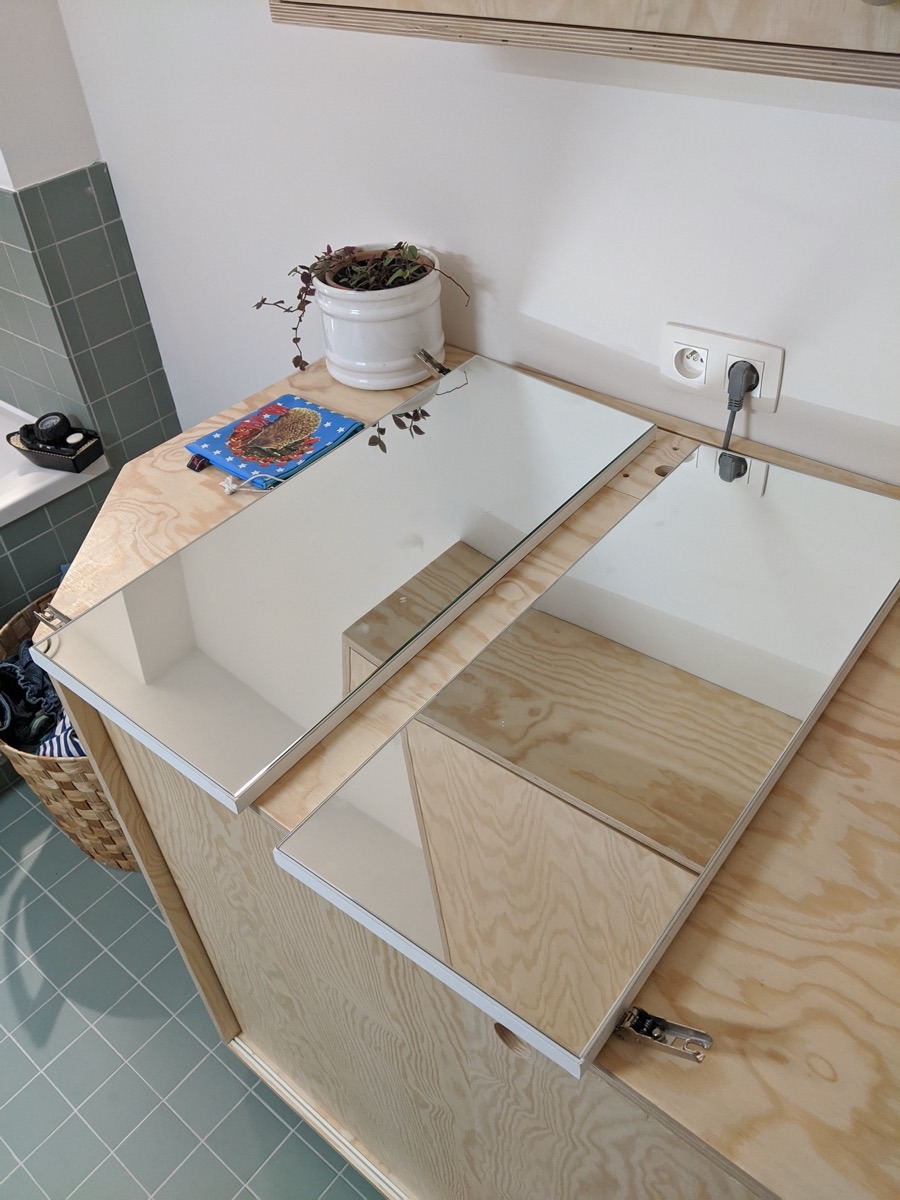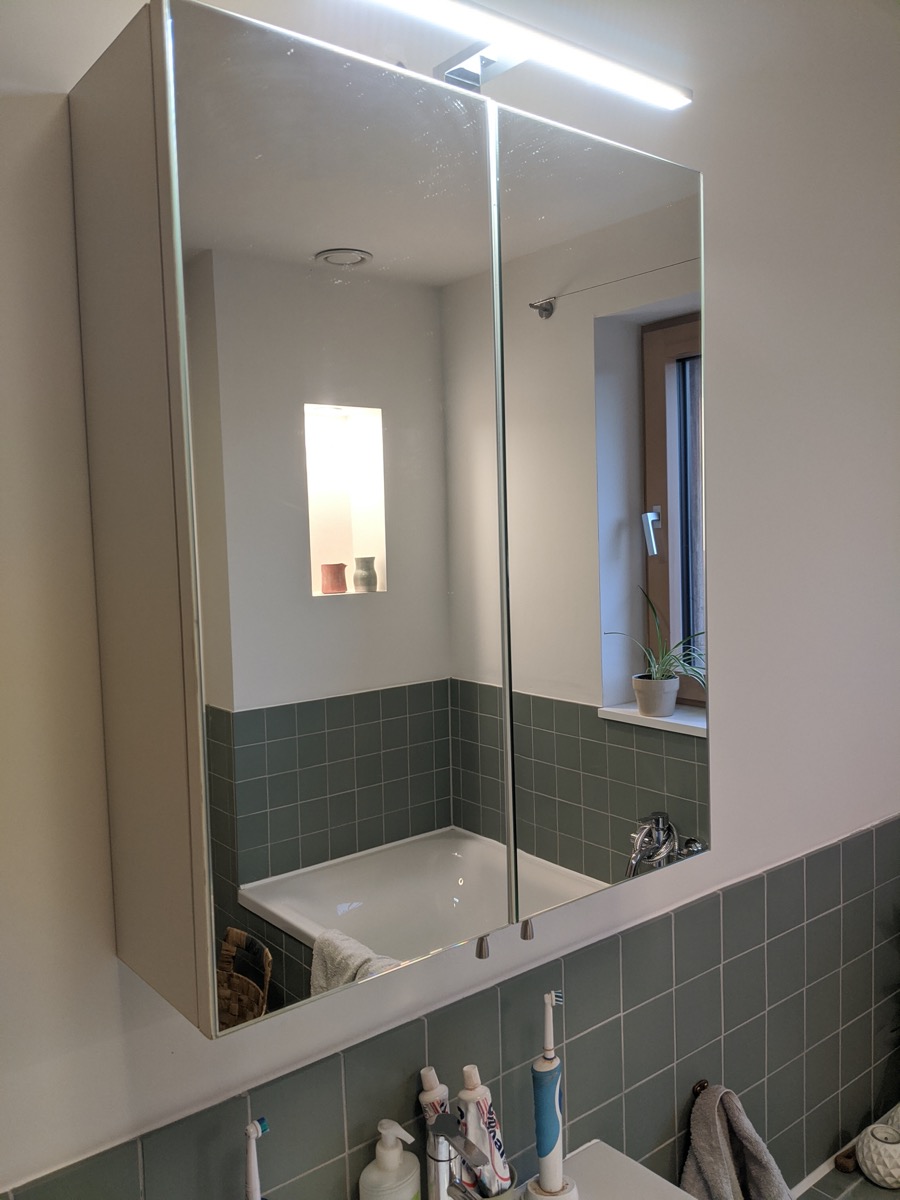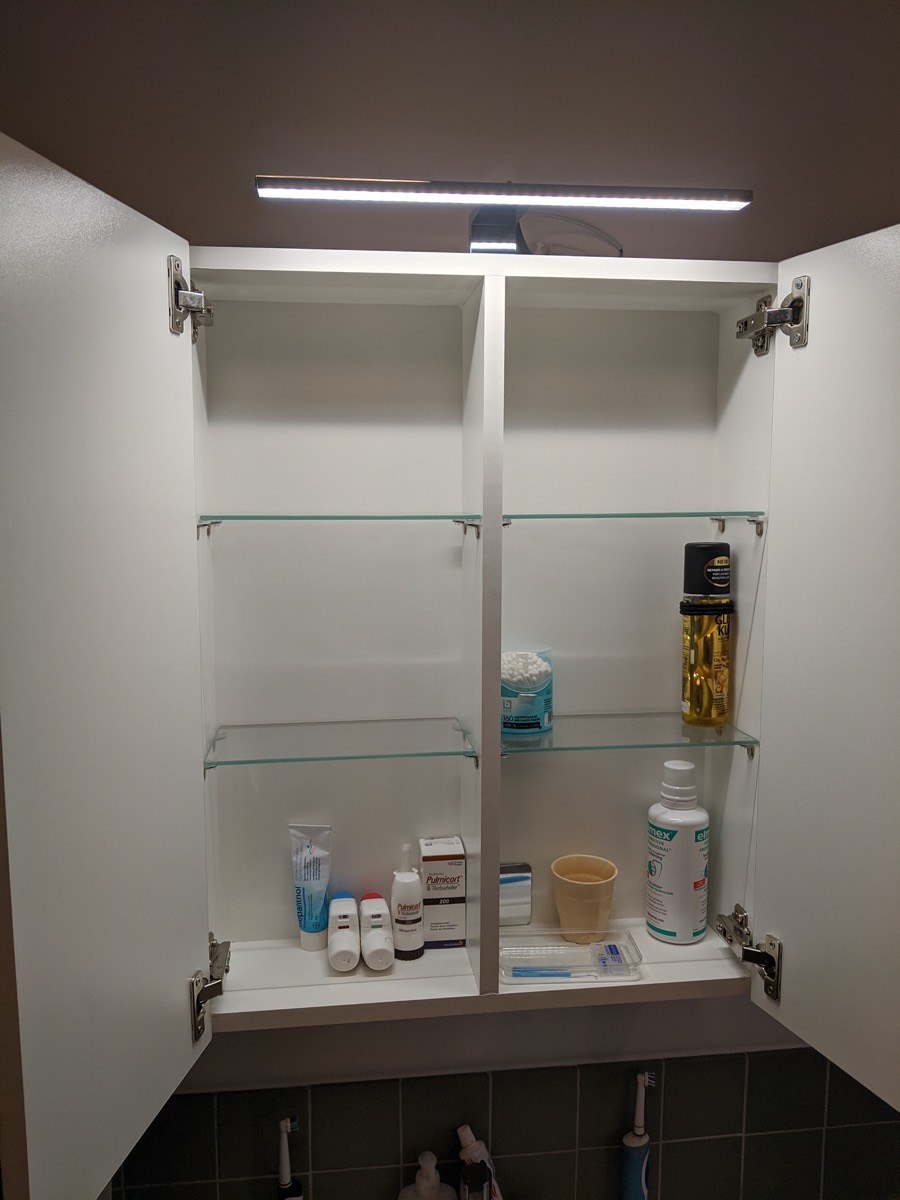 Used a French cleat to hang it to the wall.